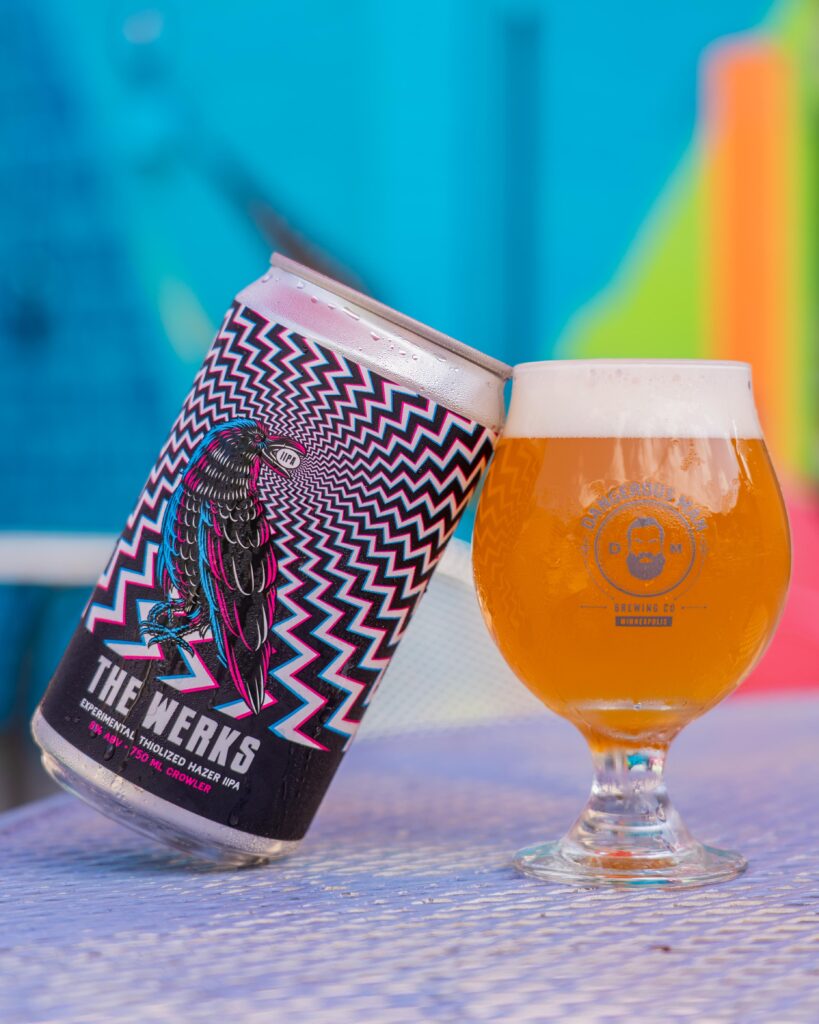 Your mind will have you fooled with this Experimental Thiolized Double IPA.  This beast comes in at sneaky 8%, but hot dang you would never know it.  Juicy is the name of the game here, bursting with notes of Mango, Orange, Dole Juice, and Passionfruit this IIPA is bright and refreshing. The Werks is a collab with Maltwerk using a Thiolized yeast and a new experimental thiol powder bringing this beer to the next level (this experimental thiol powder is not on the market yet and utilizes pomegranate skins as well, so fucking cool). 
 What is Thoilized you ask?
Thiols are compounds that boost intense tropical and citrus aromas and flavors. "Thiolized" refers to engineered yeast strains that biotransform the thiol precursors found in malt,hops,and grape-derived products into free thiols!  This means that we can boost those tropical aromas and flavors of the beer to the next level and really let those malts and hops shine without additional fruit added!